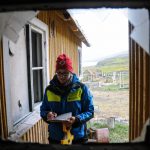 Executive Secretary 2018
Corinna Röver
PhD student
Division of History of Science, Technology and Environment, KTH Royal Institute of Technology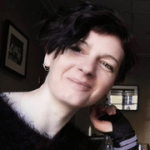 Treasurer and Communications Officer 2018
Rhiannon Mondav
PhD student
Department of Ecology and Genetics, Uppsala University
APECS Sweden Board Members 2018
Gothenburg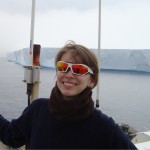 Céline Heuzé (2016 > )
Post-doc / VINNOVA Marie Curie research fellow
Department of Marine Sciences, University of Gothenburg
Interested in: polar oceanography, deep ocean, ocean – glacier interactions, science communication. Blogs for the
EGU Cryosphere
Personal page
Luleå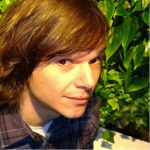 Samo Grasic (2018 > )
Currently, Samo is collaborating with Sami reindeer herders on a Disruption Tolerant Networking (DTN) based reindeer tracking system. Additionally, he is affiliated with LTU (Sweden).
Interested in: DT based networking for communication challenged environments such as Artic regions of northern Sweden; Internet access, automated systems and deployment of new technologies in extreme environments, from both an engineering and social science perspective.
Andrea Luciani (2018 > )
Department of Civil, Environmental and Natural resources, Luleå University of Technology,
Interested in:
Personal page
Stockholm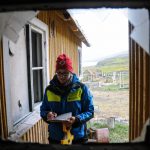 Corinna Röver – Executive Secretary 2018 (2017 > )
PhD student
Division of History of Science, Technology and Environment, KTH Royal Institute of Technology
Interested in: Reindeer husbandry, community adaptation, Sápmi
Personal page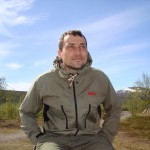 Juri Palmtag (2017 > )
PhD student
Department of Physical Geography, Stockholm University
Interested in: soil decomposition, carbon storage, permafrost thaw
Personal page
Umeå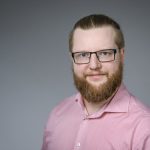 Linus Lundström (2018 > )
PhD student
Arctic Research Centre at Umeå University (Arcum), Umeå University
Interested in: regional development, rural areas, sparsely populated regions, urbanization, environmental governance, sustainability
Personal page
Past board members
APECS Sweden thanks past board members for their contributions:
Mats Björkman (2016–2018), Rhiannon Mondav (2017–2018), Joakim Jansen (2016–2017), Matthias Siewert (2016–2017), Patrícia Pečnerova (2016–2017), Christopher Cosgrove (2016), Magdalena Pfaffl (2016), Ylva Sjöberg (2016).