Last week, Céline and Mats, the Göteborg's branch of APECS, organized a great social event for early-career scientists in polar research.
The event put together about 30 participants with diverse background, including a Bachelor student looking for a career outside of Academia, young researchers advertising a PhD position and interns interested in networking.
Céline and Mats introduced APECS International and APECS Sweden, the Swedish Polar Research Secretariat and its annual PolarForum meeting, as well as various research and funding opportunities in Sweden.
Next on the schedule was science speed dating with participants having three minutes each to introduce themselves and their research interests. Finally, fika and poster session.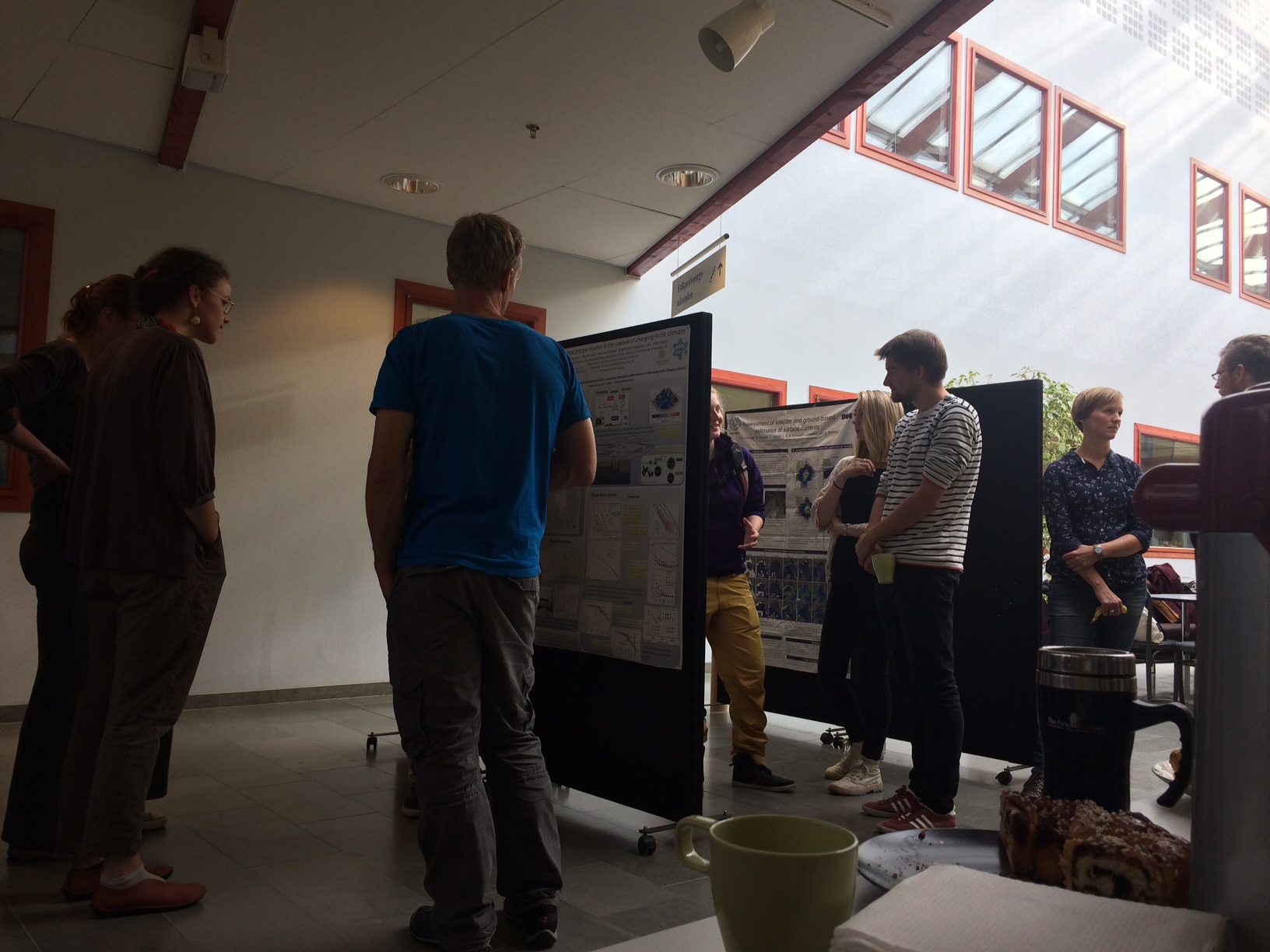 Participants presented a great number of posters, taking up all of the available boards, and the lively discussions had to be interrupted to leave space for the concluding remarks.Most of the participants also joined an informal dinner and pub afterwards.
Thanks to the very positive feedback, the plan is to organize short but regular meetings every two to three months. And we also intent to copy the successful format and organize a similar event in Stockholm. Stay tuned on updates about the next meetings!